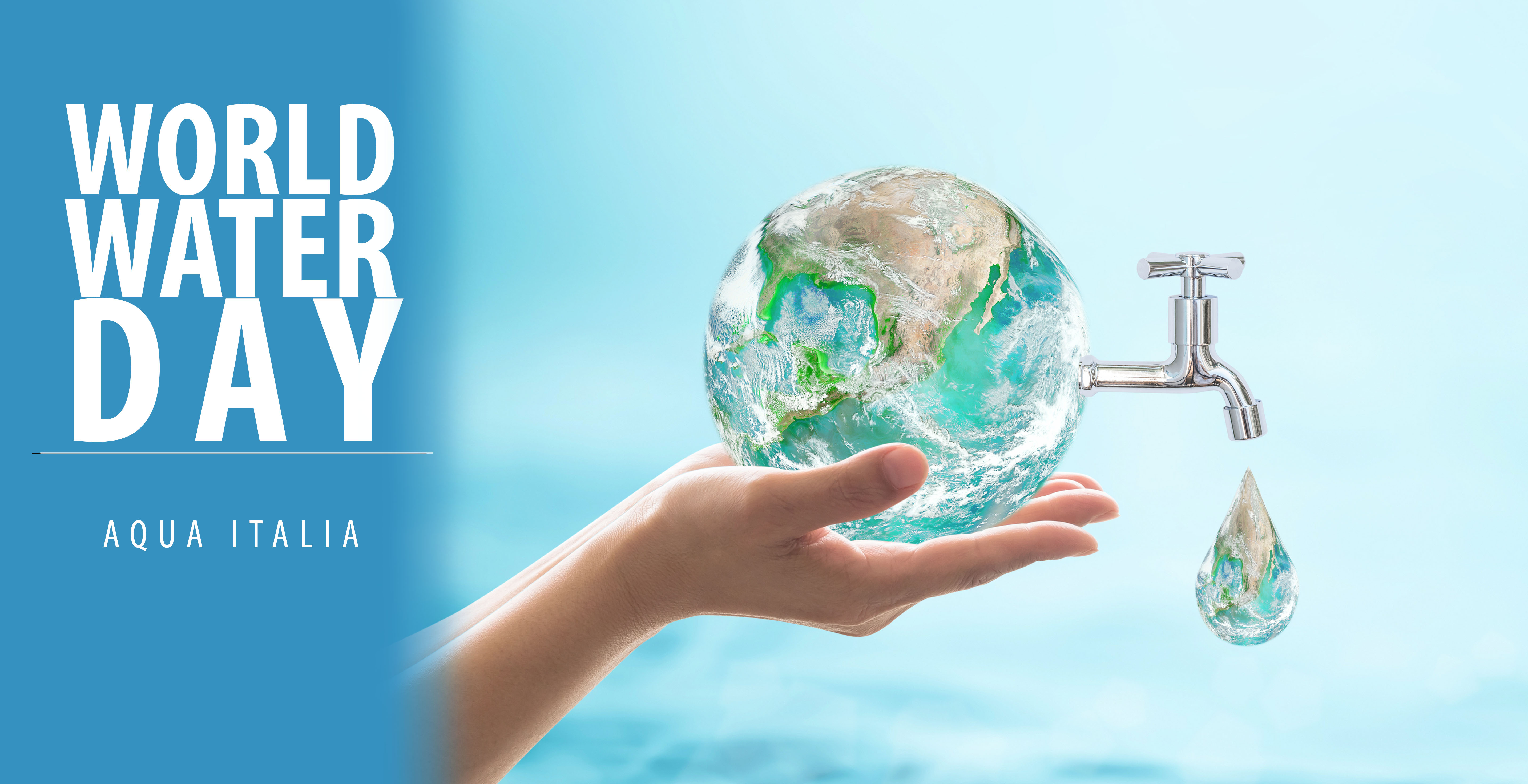 WORLD WATER DAY
World Water Day: tap water, treated and not a real green choice.
Aqua Association Italy, Federated SOUL-Confindustria, on the occasion of the World Water Day celebration highlights how drinking water at zero km is the best choice for our country green.
Cade regularly every 22 March The event established by the UN in 1992: the World Water Day. During this day it raises awareness about the critical issue of water. All, in fact, can contribute your bit to make the most of local water resources, enhancing the territory and significantly decreasing the emission CO2 due to water transportation as well as the production and disposal of PET.
Just move in this direction more and more Italians who choose every day to drink tap water, treated and not, at home, in a restaurant or at Kiosks sourcing municipal water: from Telesurvey 2016 realized for Aqua Italy, in fact shows that more than two thirds of households, the 71,8%, choose the water at zero km and almost one in two people, always or almost always declares to drink ' "(44%). 
What are the reasons why Italians prefer tap water compared to bottled cousin? The first reason is the comfort never having to carry crates of water from the supermarket back home, (28,6%, was in the 22,5 2014). It also increases sensitivity to safety, The 20,4% of respondents in fact says he prefers the mayor's water because this is subjected to more controls than bottled water (it was in 17,5 2014). The other reasons are: goodness Water (26%), lower cost (17,6%), attention to the environment (11,3%) and finally the possibility of having a taste tailored (4,8%).
He also contributed to the change of the great success Kiosks Water, Modern evolution of ancient fountains. To know the service is the 67% of Italians today, it was in 58 2014%. Moreover, now the 42% of the respondents live in a town that offers this service to citizens.
Another encouraging fact about the water consumption in treated bars and restaurants: The drinks already 22,3% of respondents would drink and, if offered, the 50,6%. Since 2010 now has been, in fact, it increased by those who use it almost 22%.