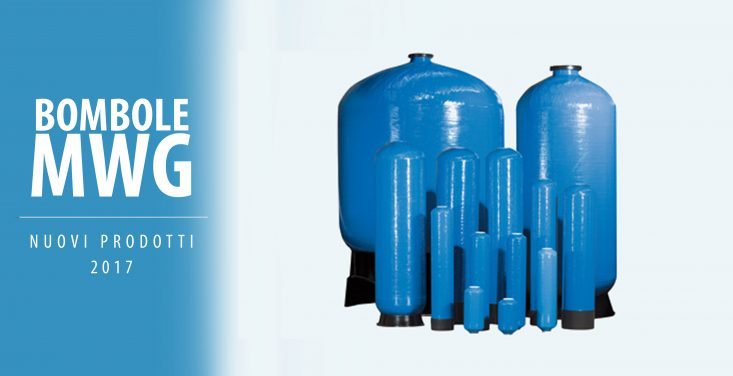 NEW MWG PRESSURE VESSEL
Announcement of brand new products
Dear Customer, as you understood looking direction we took on last three years, also on 2017 we will work hard to let become our brand « MWG » synonymous in your mind with quality. As next step, more than "synonymous", we want to let it be one and the same. In fact, when you think « quality, » « reliability, » « versatility, » or « availability » we would like you to think « MWG« , because,
WE ARE WORKING EVERY DAYS TO EARN YOUR TRUST
Following this mission, today we are proud to announce the launch of a new brand product available on catalogue immediately; Eurotrol is introducing a new MWG's PRESSURE VESSEL for residential and industrial applications.
MWG's Pressure Vessel – technical features
Description: PE liner FRP Pressure Vessel
Certifications: European 97/23/EC directive compliant for pressure equipment (PED); EC directives; D.M. n.174 date 06/04/2004 compliant about materials suitable for contact with water for human consumption; ACS certification.
Under certification process: KTV
Max operating pressure: 10 Bar
Max operating temperature: 65°C
Standard color: Blue
MWG Warranty: 5 years
Available in:
From 6" a 63"
Threaded 2.5" e 4"
Flanged 6"
Mono and double openings with Tripod base
"We are excited to start in this new challenge with a so important new MWG's Product, introducing our own Pressure Vessel in our already wide range of products", says CEO Fabrizio Leoni"
MWG passion and dedication to making quality products is already well known. It's an honor to be able to offer to the market such kind of new product, therefore, we take this opportunity to thank all customers for the confidence that has always been recognized to us and we are sure will accompany also this new launch.